File under the "Why didn't I think of this?" folder. 
Brandi Roberts
, an artist, and devoted TV watcher, came up with this brilliant idea of creating Home Floorplans of some of the greatest Television characters. Created the old fashioned way (on a drafting table), she draws familiar homes and takes creative Space Planning  liberties  on the rest of the rooms we didn't get to see as viewers. From the 1950′s Leave it to Beaver, 60′s Brady Bunch, 70′s Three's Company, 80′s Cosby Show, 90′s Seinfeld, 2000′s Sex & the City and Sopranos to current TV shows like Dexter and Mad Men. Many more shows to choose from. They come unframed and you can purchased them at
http://fab.com/sale/3480/
   and  at
http://www.etsy.com/shop/fantasyfloorplans?ref=seller_info
 among others.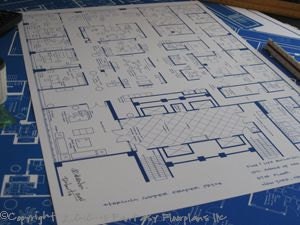 Mad Men Offices 37th Flr 13 x 19      
The Sopranos 1st Flr 11 x 17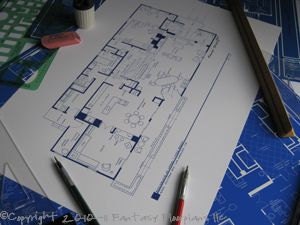 The Brady Bunch 1st Flr 11 x 17      
Sex and the City Carrie's Apt. 8.5 x 11